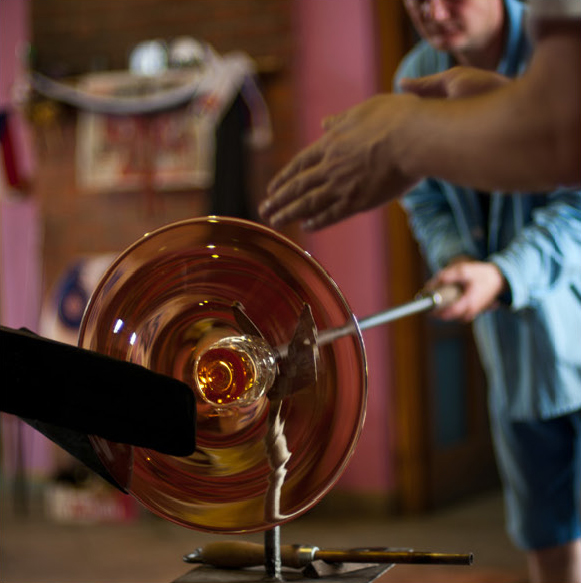 Handle with care
casted Slovak stories
into glass.
Through metaphors of Slovak fairy tales and legends forgotten heros revive by the unusual medium of glass design.
Two-phase process consisted from initial ideation workshop, after which 10 selected students got the chance to have their ideas prototyped in AJETO Glassworks during hands on glass workshop.
The objects, balancing on the edge of art and design, were shaped by the glass masters using traditional glassblowing technique in combination with wooden molds.
The collection talks in the language of signs: wide hat resembels Tom Thumb, blood-red corset reveals the story of Lady Báthory, balancing cups, hiding thee souls of the drowned tell the sotry of Waterman from the river Hron.
Elena BOLCEKOVÁ
Duck Tarn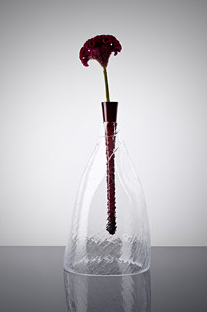 Ondřej ELFMARK
Well of Love
Kristína CHUDÍKOVÁ
Báthory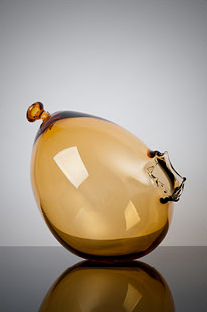 Jakub POLLÁG
White Lady of Levoča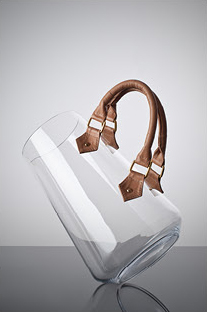 Peter SIMONÍK
Girl went to fetch the water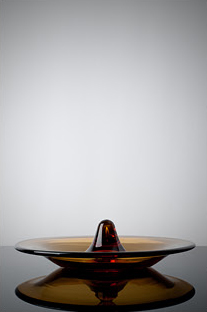 Ján REHÁK
Tom Thumb
Michal SLOBODA
Brodské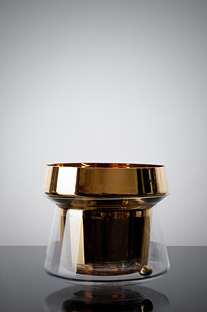 Michala LIPKOVÁ
Black Lady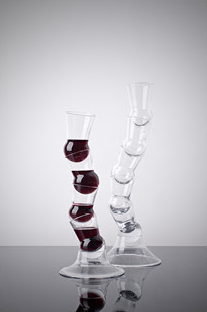 Zuzana LABUDOVÁ
Waterman on the River Hron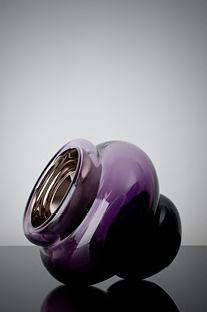 Ľudmila ŽILKOVÁ
Hidden Treasure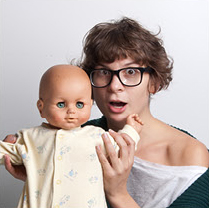 Elena BOLCEKOVÁ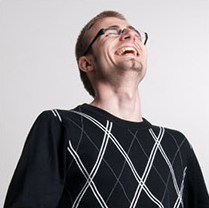 Ondřej ELFMARK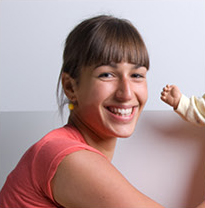 Kristína CHUDÍKOVÁ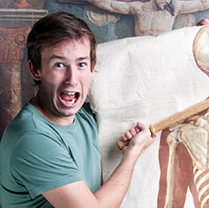 Jakub POLLÁG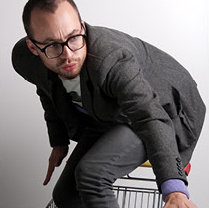 Peter SIMONÍK
Ján REHÁK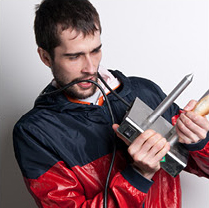 Michal SLOBODA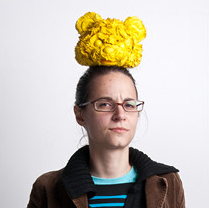 Michala LIPKOVÁ
Zuzana LABUDOVÁ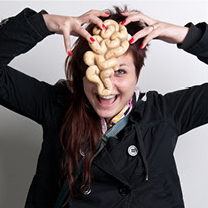 Ľudmila ŽILKOVÁ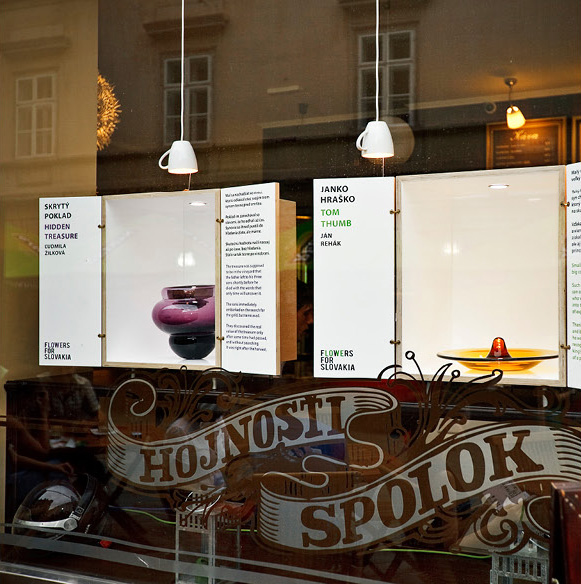 Just as wooden treasuries used to hide the wealth of its master – dedicated exhibition displays shelter contemporary design gems.
Collection's exhibition system reminds us of chests, used in the past to store treasures and precious objects. The installation is spatially modular and flexible, easy to transport and independent in terms of lightning conditions.
The displays consist of custom plywood lightboxes (size 46 x 46 x 55 cm) with detachable stands of 3 different heights (80, 100 and 120 cm). Boxes dispose of their own built-in spotlights – LEDs of 500 lux intensity. Exhibition space needs to offer 3 electric socket inlets.
In order to get more technical details about transportation, space requirements or collection's availability, feel free to contact us.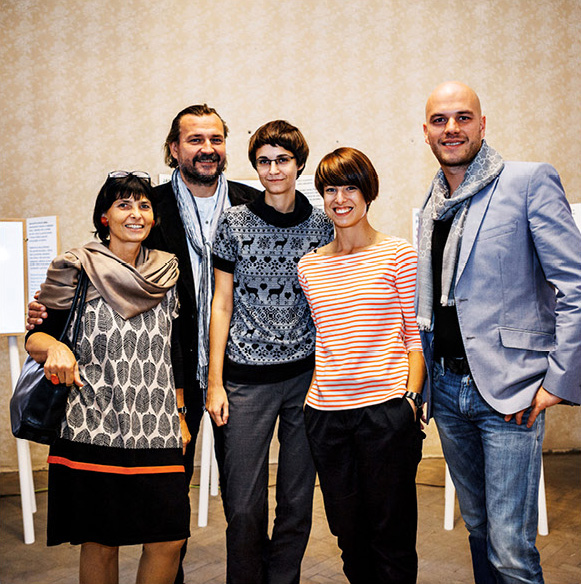 project authors _ Lars Kemper, Peter Olah
project mentor _ Milan Lukáč
workshop lectors _ Marek Mikláš, Peter Papp
featured designers _ Elena Bolceková, Kristína Chudíková, Ondřej Elfmark, Zuzana Labudová, Michala Lipková, Jakub Pollág, Ján Rehák, Peter Simoník, Michal Sloboda, Ľudmila Žilková
exhibition design _ Michala Lipková, Andrej Olah
product photography _ Peter Simoník
event photography _ Boris Németh
graphic design _ Michala Lipková
text _ Katarína Trnovská