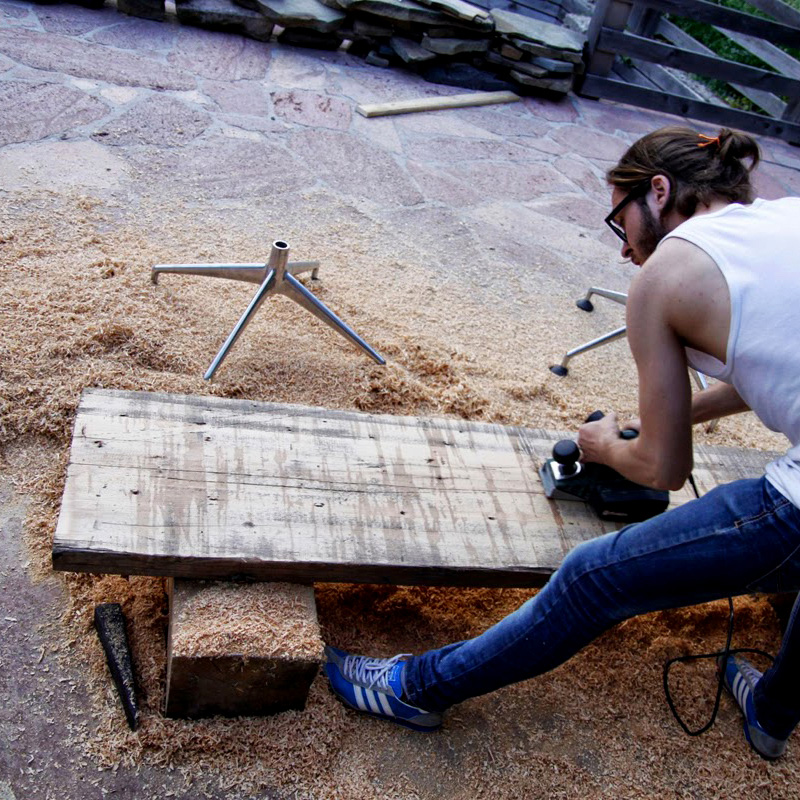 Lost & found
connects the old
and the new.
Unique furniture and interior accessories link tradiotional craft with unreplaceable aesthetic of Vitra.
The collection was developed during an intense workshop in Banska Štiavnica in summer 2013. 15 authors of the object were selected from different european design schools.
Benches, stools or even a traditional cradle were carefully reconstructed in order to be reborn as visually attractive and functional design objects. Except old funiture pieces, the collections features traditional handmade working tools, origianally used in textile or food processing and agriculture.
Poetics of folk art and craft is objectified in unique ready-mades, which carry the story of far-back everyday life. Sensitive and intelligent interventions enriched ordinary objects with new meaning, becoming an effective tool of low-barrier storytelling.
Mária BUJŇÁKOVÁ
Stitchy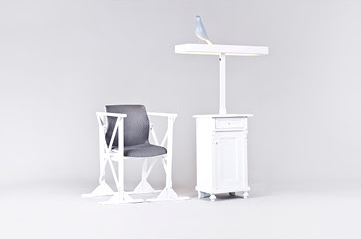 Nikoleta ČELIGOVÁ
Jory
Matej DUBIŠ
Evolution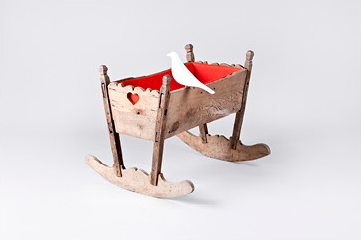 Natália HOOSOVÁ
Nest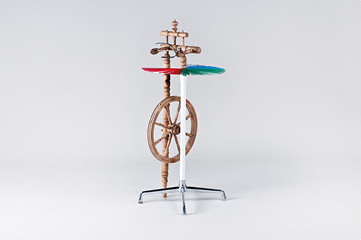 Petra HURAIOVÁ
Spinning Light
Šimon KERN
Hangover
Miro KRÁL
Fragments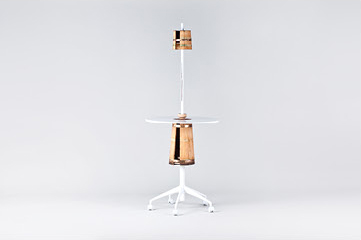 Vlasta KUBUŠOVÁ
Home Office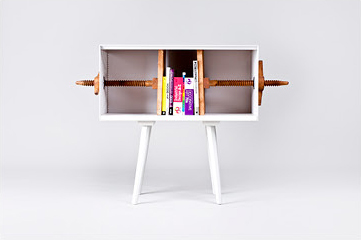 Štefan NOSKO
Twist me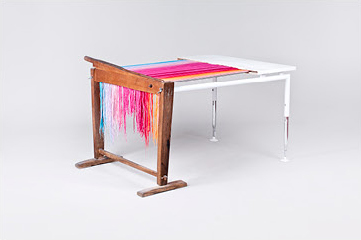 Soňa OTIEPKOVÁ
Broken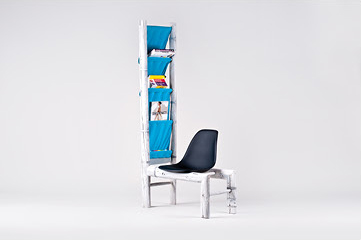 Mária POSPÍŠILOVÁ
Climber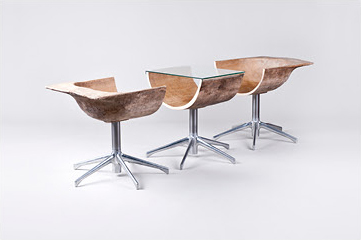 Terézia RAPČANOVÁ
Trough Chairs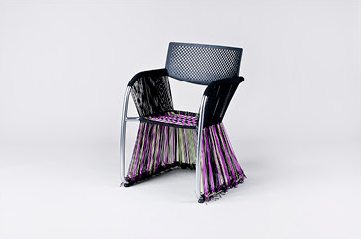 Zuzana ŠIŠOVSKÁ
Gipsy Chair
Dana TOMEČKOVÁ
Everybody at home
Martin ŽABKA
McTatra
Mária BUJŇÁKOVÁ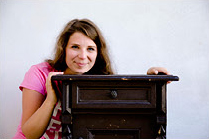 Nikoleta ČELIGOVÁ
Matej DUBIŠ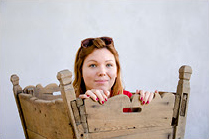 Natália HOOSOVÁ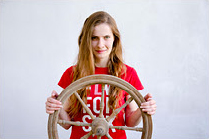 Petra HURAIOVÁ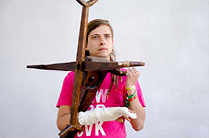 Šimon KERN
Miro KRÁL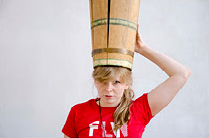 Vlasta KUBUŠOVÁ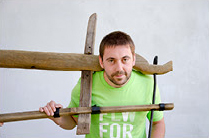 Štefan NOSKO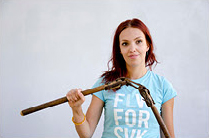 Soňa OTIEPKOVÁ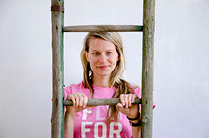 Mária POSPÍŠILOVÁ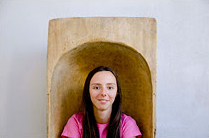 Terézia RAPČANOVÁ
Zuzana ŠIŠOVSKÁ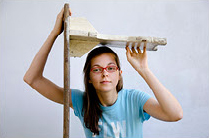 Dana TOMEČKOVÁ
Martin ŽABKA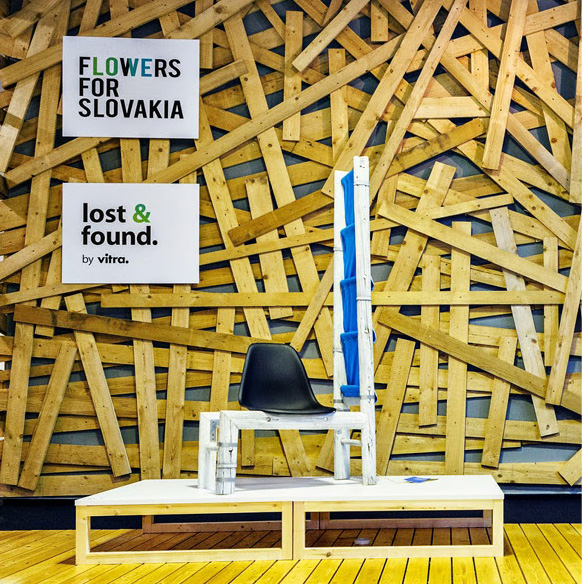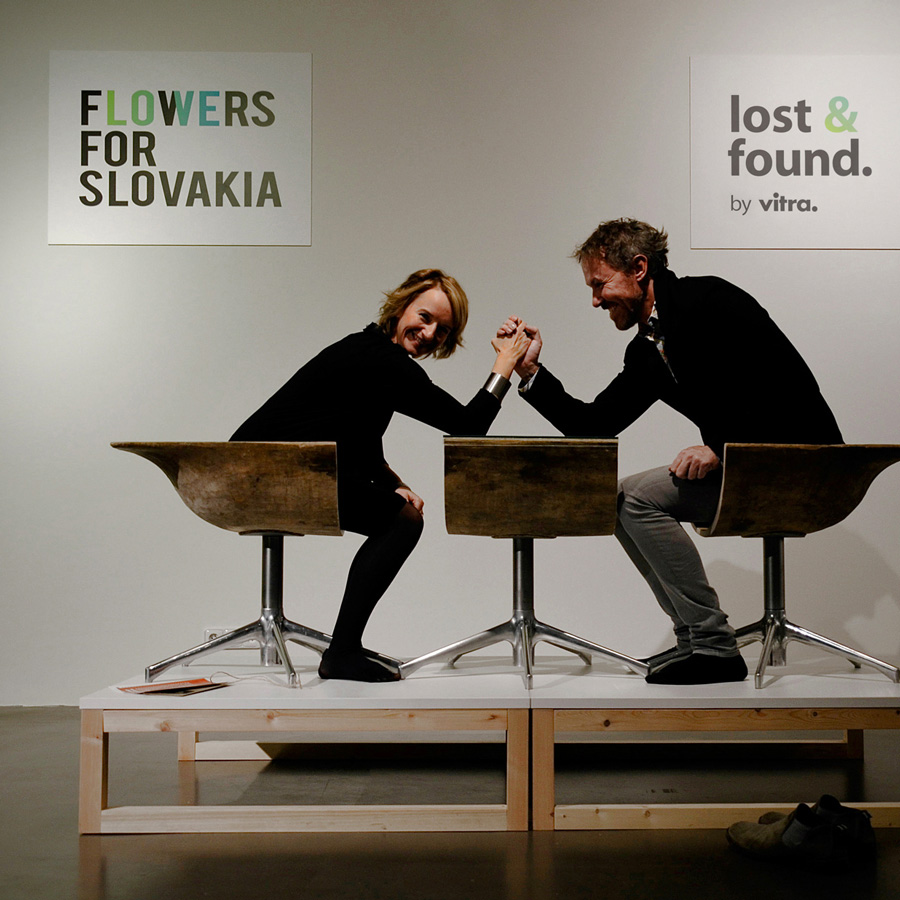 Lost & found puts vernacular domesticity on pedestal.
Collection's exhibition system contains square platforms place on detachable stands of 2 different heights. The installation is spatially modular and flexible, the full set contains 34 pedestals of 1×1 m size (coated chipboard, beech cuboid). Exhibition system does not travel with dedicated lightning system.
In order to get more technical details about transportation, space requirements or collection's availability, feel free to contact us.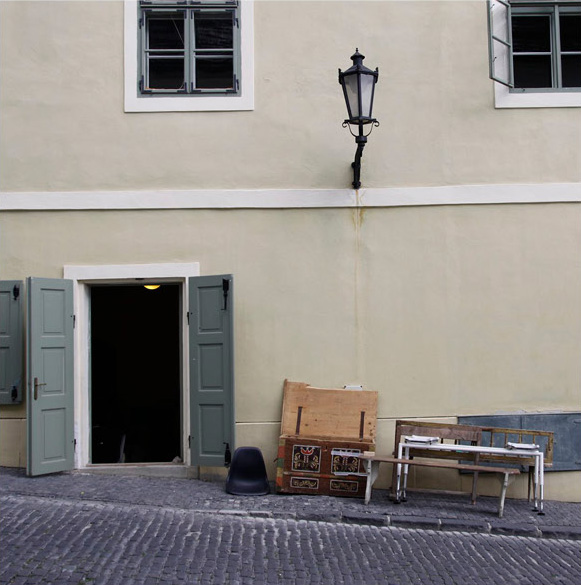 project authors _ Lars Kemper, Peter Olah
project mentor _ Milan Lukáč
workshop lector _ Peter Papp
featured designers _ Mária Bujňáková, Nikoleta Čeligová, Matej Dubiš, Natália Hoosová, Petra Huraiová, Šimon Kern, Miro Král, Vlasta Kubušová, Štefan Nosko, Soňa Otiepková, Mária Pospíšilová, Terézia Rapčanová, Zuzana Šišovská, Dana Tomečková, Martin Žabka
exhibition design _ Michala Lipková, Andrej Olah
product photography _ Peter Simoník
portrait photography _ Marko Horban
event photography _ Boris Németh, Lucie Vysloužilová
graphic design _ Michala Lipková
text _ Katarína Trnovská